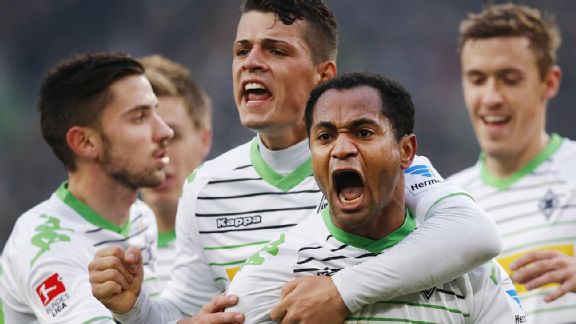 AllsportIf Borussia Monchengladbach earn the fourth spot in the Champions League, another brief trip may not be good for the Bundesliga.
Four matches before the end of the season, the race for fourth spot in the Bundesliga couldn't be more exciting. Bayer Leverkusen (4th, 51 points) Wolfsburg (5th, 50 points) Borussia Monchengladbach (6th, 49 points), and Mainz (7th, 47 points) are all within four points of each other. So why is there relatively little buzz about a competition that could be a game-changer for those involved?

The main reason has to do with the actual outfits in question. Leverkusen, Wolfsburg and Mainz are small clubs with fan bases that don't stretch beyond the respective city limits. Continue Reading...