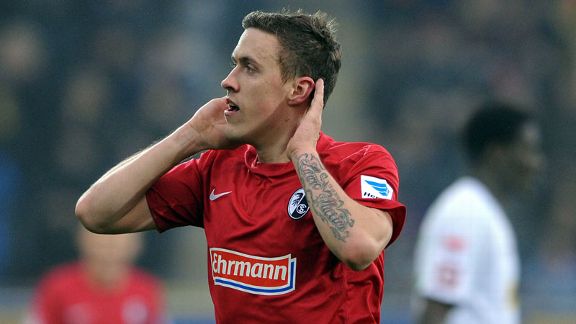 GettyImagesMax Kruse celebrates after netting the opening goal in last year's 2-0 victory over Gladbach.
A little under a year ago, Freiburg hosted Borussia Moenchengladbach in a crucial game in the race for the European slots. It was a close, intense match that could have gone either way. For instance when, a few minutes after the restart and with the game still scoreless, Gladbach's speedy winger Patrick Herrmann ran into the box and hit the crossbar from a tight angle.

As happens so often in such close games, it was a fine individual effort that eventually made the difference. Continue Reading...