January transfer window ins and out at Dortmund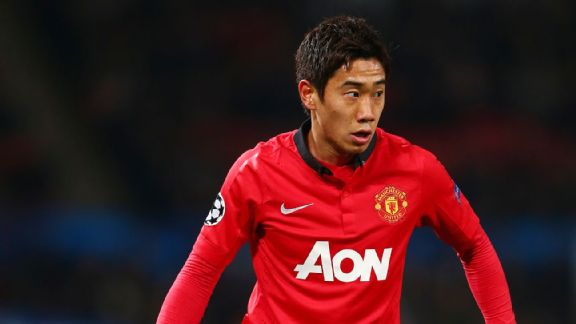 Michael Steele/Getty Images
In recent years not much happened during the winter transfer window for Borussia Dortmund. Sporting director Michael Zorc has already said: "I'm not a big fan of the winter transfer window, the options during that time are normally very limited. As of today, I would not calculate any great signings. I'm planning on the return of our injured players (Ilkay Gundogan, Mats Hummels, Marcel Schmelzer)."

HIT LIST
Zorc gave the above interview on Dec. 25 and he said "as of today", which allows a bit of speculation; in the past two years enough things have happened in the transfer window for Borussia Dortmund. In 2012 the signing of Marco Reus was announced, in 2013 Nuri Sahin was brought back on loan.
Shinji Kagawa - Yes, this is what every Borussia Dortmund fan is dreaming of at the moment. There even was a #FreeShinji flashmob on Twitter, which made it into the worldwide trends for a few minutes. Kagawa can't be too happy with his situation at Manchester United. He mostly rides the bench and when on the pitch he is not the difference maker that he was expected to be. Keeping in mind that Kagawa will play in the World Cup next summer, a move back to Dortmund -- even if it's just on loan -- might just be what the doctor ordered.

The most important thing for a player is confidence. Kagawa is clearly lacking it, so a return to Jurgen Klopp, who might have the ability to restore just that, could be very important for Kagawa and a good reason to consider a move back to Dortmund.

BVB only have Henrik Mkhitaryan in the hole, and he is in need of a few rest days. Plus Mkhitaryan hasn't been too effective when the opposition sit deep and make minimum space available. Kagawa would be much more suitable for these situations and give Borussia Dortmund an extra edge to create chances. The transfer would be a win-win situation for everyone.

Dong-Won Ji - The 22-year-old Korean striker from Sunderland is really an outside shout. But if Robert Lewandowski -- god forbid -- gets injured in the second half of the season, there are only Julian Schieber and Marvin Ducksch left to rely on. Ji's contract is running out in 2014, so he wouldn't cost too much. He hasn't made it into the squad for quite a time now at Sunderland and only played four games without scoring, but he proved last season that he can be of use, when he scored five goals in seventeen games during a stint at FC Augsburg.


EXIT LIST
We can make this short, as no Dortmund player will leave during the winter transfer window. Lewandowski will most likely announce his move to Bayern Munich in the summer -- which might cause a bit of a steer, even though it's an open secret, but that's about it.