Dortmund return to bread and butter business in Mainz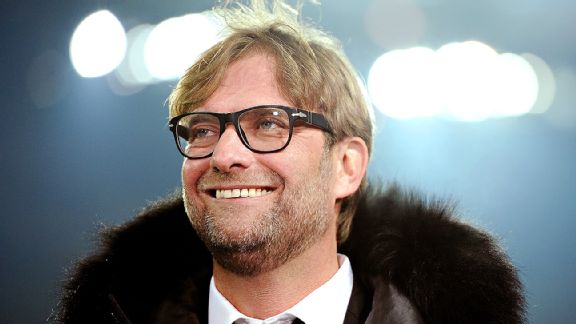 Dennis Grombkowski/Getty ImagesJuergen Klopp faces his former club this weekend when Borussia Dortmund travel to Mainz.
As Dortmund CEO Hans-Joachim Watzke would put it, the Bundesliga is Dortmund's "bread and butter business". After two rather spectacular fixtures against FC Bayern and SSC Napoli, BVB now travel to Mainz 05 for a regular Saturday noon kickoff.

- Uersfeld: Three things: Dortmund vs. Napoli

Rotation?

Is this the game where Juergen Klopp should finally rest some key players?

The good news is that every player who was available for the game against Napoli, including Sven Bender who fractured his nose against Napoli, is fit to play.

Both games against Bayern and Napoli were rather quite demanding for the team. There was a lot of pressure on the Napoli game and I doubt they can keep up the same level for Mainz. As BVB have dropped most points this season after Champions League matches (Nurnberg, Gladbach, Wolfsburg), the "Champions League hangover" might become a theme.

Klopp, of course, hasn't got too many options at his disposal at the moment, but I don't see why a player like Jonas Hofmann shouldn't start instead of either Marco Reus or Henrikh Mkhitaryan. Maybe even Julian Schieber or Marvin Ducksch instead of Robert Lewandowski, as more intense weeks are ahead and some regeneration would come in handy later on.

But Klopp already said that he will only rotate if he must. Maybe it is silly for Klopp to rest Reus, as he has a tendency to score against the team from Rheinland-Palatinate (six goals in eight games). Yet I cannot shake the feeling that one or two changes in the starting lineup would be sensible. I wonder if Manuel Friedrich will return into the center-back position next to Sokratis Papastathopoulos.

Mainz and nostalgia

Mainz is a decent Bundesliga mid-table side, which is an achievement in itself given their financial background from the past decade -- an achievement which is partially owed to Klopp who is a Mainz legend. He played and coached there for eighteen years.

He played 352 games for Mainz when Mainz was still a second tier side, between 1990 and 2001, until he immediately made the switch from player to coach when Mainz were looming to be relegated. In seven very emotional years, Klopp took the team from near relegation into the Bundesliga, where they maintained for three years until they got relegated again.

During his time at Mainz he took the club to places they never would have imagined. Klopp left a sustainability in which their recent success is built upon. His achievements in Mainz and Dortmund are somewhat paralleled.

Not only do Klopp and his coaching staff have a past in Mainz, but also some of the players. Neven Subotic came over from Mainz with Klopp, Manuel Friedrich played under Klopp for Mainz and was one of his key players there. Also Erik Durm found his way from Mainz to Dortmund.

Now Thomas Tuchel is Mainz's head coach and has a similar gift to motivate his team and has given them a tactical setup to which they could establish themselves into the Bundesliga. Thinking about it from a BVB perspective, it would be vital that he not leave Mainz for Schalke, as he could really do well over there.

Strength of the Bundesliga

Not only have games between Mainz 05 and Borussia Dortmund contained a narrative about them, but they are usually very close. In Klopp's opinion, this is the Bundesliga's real strength: "Teams like Mainz or Augsburg always provide a challenge for any side in the league and it's hardly ever a comfortable win against those clubs," Klopp told the journalists during Thursday's news conference.

And he is right; past games against Mainz always have been very close. In 2010 it was even the game between first and second after both teams had a fantastic start in the league. Klopp has come out on top in recent games against Mainz, defeating his ex-club in the past four games. This time he is planning to come out on top again, as he put it: "Thomas Tuchel said that Mainz can win, but they don't have to; We can win as well, but we also should."

Especially to make next week's game against Leverkusen all the more interesting.