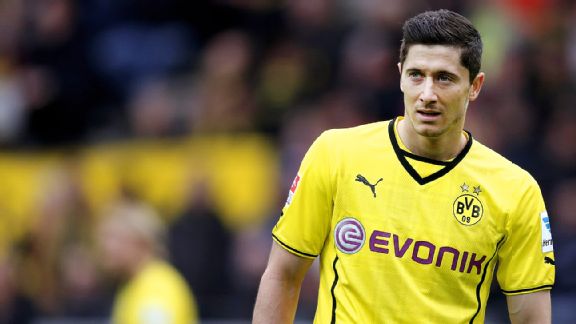 VI Images/Getty ImagesBorussia Dortmund striker Robert Lewandowski will join rivals Bayern Munich this summer.
Robert Lewandowski in the best form he was ever been in. He is making all the difference for Borussia Dortmund this year, but next season his absence will be far more of a negative difference for Dortmund than a positive impact for Bayern Munich.

- Report: "BVB right to keep Lewandowski"

But since BVB can't clone Lewandowski, nor reproduce the kind of signing they made in 2010 when the Polish star was hired, Dortmund have to come up with new ideas.

Long process to greatness

It was around 2009 when Lewandowski popped up on Borussia Dortmund sporting director Michael Zorc's grid. Continue Reading...