Fulham latest club to take managerial risk
Instead of asking owners to pass a wobbly "fit and proper person" test, perhaps the Premier League would do better to insist that they just hire one as a consigliere.

As hard is it to feel sorry for extremely rich people who blindly hurl their fortunes at something they barely understand, too many rookie chairmen are making too many errors. For their own sake, they need help.

Fulham owner Shahid Khan, who also owns the NFL's Jacksonville Jaguars, is only the latest businessman to realise that the Premier League isn't like anything he's experienced before.

Here, if you move too quickly, you fall apart. If you move too slowly, you're accused of lacking ambition. If you don't move at all, you go backward. If you go backward, you go down, and if you go down, you may as well play football on the moon for all the exposure you'll get around the world.

In Fulham's first 10 years in the Premier League, the club had just five managers. This season, Khan has had three already. The latest, Felix Magath, was unveiled Thursday.

- Hotakie: Can Magath save Fulham?

Upon taking over as owner from Mohamed Al Fayed in July 2013, Khan gave his incumbent manager, Martin Jol, a fair chance, but losing 3-0 at West Ham in November was the last straw.

Khan's mistake was in anointing Jol's fellow Dutchman, Rene Meulensteen, as his successor. The former Manchester United coach may yet prove to be a gifted and resourceful manager, but he had done nothing whatsoever -- 16 days in charge at Anzhi! -- to prove that this was the case. Hurling a respected but inexperienced coach into a relegation battle was a huge gamble, and it didn't pay off.

Of the bottom-half clubs that have made managerial changes, three have opted for inexperience. Under poor Meulensteen, Fulham picked up only three wins in 13 games, while Cardiff's decision to hire Ole Gunnar Solskjaer has so far been rewarded with just one win in six. It's too early to judge Garry Monk at Swansea.

Sunderland hit a middle ground with Gus Poyet, who had four years' experience at Brighton & Hove Albion and one as assistant to Juande Ramos at Tottenham Hotspur. Poyet struggled at first with only two wins in 10, but has since added another four victories in his past eight league games while taking the Black Cats to the League Cup final.

Crystal Palace, in the most parlous state of all with only three points from 10 games, went for Tony Pulis -- as battle-scarred a veteran as you could find -- and have won six games since the start of December. And don't forget West Ham, who decided to keep faith with grizzled general Sam Allardyce and are now perched in the middle of the table.

It's not a concrete rule, of course. Different clubs face different challenges and require different solutions. Last season, QPR were relegated despite the presence of Harry Redknapp and probably would have gone down even if owner Tony Fernandes had been able to recklessly play God and reanimate the corpse of Rinus Michels. But generally, in times of crisis, experience is a useful asset.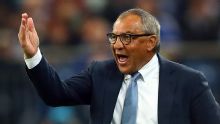 Christof Koepsel/Bongarts/Getty ImagesCan Magath save Fulham from relegation?
No one could accuse Magath of lacking experience or of being a bad manager. After all, he won the Bundesliga with Wolfsburg. But is he the right manager? There are enough stories to suggest he might not be a perfect fit for a club in a tailspin.

He claimed on Thursday that he is "a nice manager," but this is the man who once sent his players on an exhausting run through the woods and then emptied their water bottles to make "an educational point."

That might liven up a preseason fitness program, but Fulham have only 12 games to save themselves. This isn't the time for random acts of sadism.

Magath needs his squad onside quickly, but reportedly he is so unpopular that his former employer, Bayern Munich chairman Uli Hoeness, said that every time the manager leaves a club, the players have a party. This doesn't bode well. In fact, the hiring seems to be a panic measure.

Khan is far from the only man to be tripped up by the Premier League: New owners, regardless of where they are from, have been burned so many times. Indeed, any suggestion that this is a "foreign owner" problem is undone with a cursory glance at Mike Ashley.

In 2008, the Newcastle owner decided that the best way to motivate the notoriously emotional Kevin Keegan was to undermine and then pressure him to achieve an entirely unrealistic fourth-place finish. Then Ashley replaced Keegan with Joe Kinnear.

Over at the Stadium of Light, however, American billionaire Ellis Short kept former player Niall Quinn as Sunderland chairman, even after Short took complete control of the club.

Quinn was able to provide advice and counsel, securing midtable finishes on all but one occasion, interestingly when he appointed the respected, but inexperienced, Ricky Sbragia to the managerial hot seat. A year after Quinn and his calming influence left the club, Short went rogue and hired Paolo Di Canio.

Despite that extraordinary moustache, Khan is no joke. How many other Pakistani-born former dishwashers do you see on the cover of Forbes? He built his business empire up on his own, but he can't build Fulham without better advice.

Fulham have been in the Premier League since 2001, but as one bad decision is followed by what looks horribly like another, they may not stay there much longer.