Five World Cup stories bound for overreaction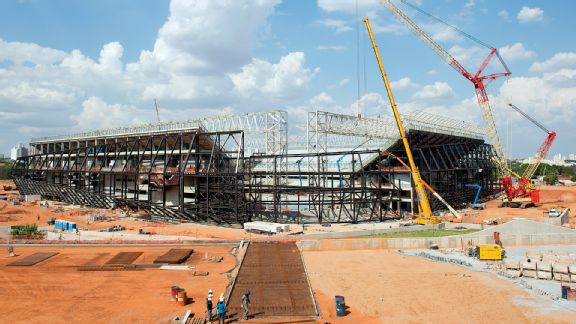 Chris Brunskill Ltd/Getty ImagesHopefully, the Arena Pantanal won't look like this come next June.
As the World Cup approaches, Iain Macintosh braces himself against five inevitable stories.

1. Brazil aren't ready

No nation is ever thought ready to host an international sporting event. If you believe the tone of some of the contemporary reports, Greece are only now completing their preparations for the 2004 Olympics. Expect a stream of images of half-completed, skeletal stadia and ominous stories about the ease of obtaining Brazilian safety certificates. But it's not just the stadia that will be under scrutiny. The infrastructure is the real issue. What are the trains like? Are the stations in the right place? In short, is it possible to travel from the airport to the football pitch without first establishing a base camp and a chain of supplies? Will anyone even make it to the stadium in time for kickoff?

SAMPLE HEADLINE: "I WAITED SO LONG FOR A BUS, I HAD TO EAT MY OWN HANDS!"

2. Everyone will die

You got the impression from some press reports that the crime rate in South Africa in 2010 was so bad that supporters had as much chance of surviving the event as an incidental character in "World War Z." This, after all, was a nation where the general public fit flamethrowers to the side of the cars as a very emphatic deterrent against carjacking. And it's not just South Africa. An easily startled Sol Campbell warned English fans against traveling to Poland and the Ukraine last year, telling them that they "could end up coming home in a coffin." What with all the civil unrest in Brazil this past summer, it could be the perfect storm. Is it even worth buying a return ticket? This might be a one-way mission.

SAMPLE HEADLINE: "RAF TO PROVIDE AIR SUPPORT FOR TRAVELING ENGLAND SUPPORTERS!"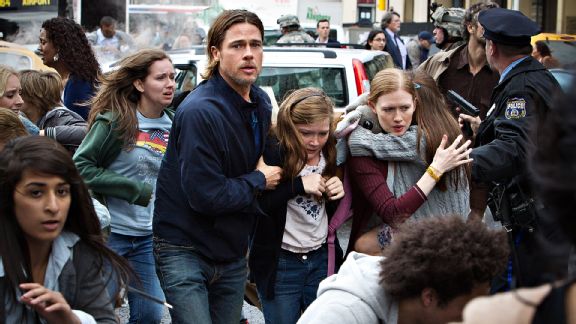 AP Photo/Jaap BuitendijkFind safe quarters for your family, it's World Cup time.
3. No one can afford this.

Football is expensive. World Cups are even more expensive. There are simple laws of supply and demand at work here, but expect that work to go unnoticed in the next nine months as the numbers spiral out of control. Already, flights to Brazil have escalated dramatically in price, but this is entirely understandable, isn't it? Unless you've found a way to stack them like pancakes, you can only put so many planes in one place at any one time. Expect gloriously detailed features on the "average" spend of a supporter, including tickets, flights, hotels, food, drinks, official merchandise and novelty sombreros, with a grand total that could wipe out the U.S. national debt.

SAMPLE HEADLINE: "BECKHAM: HOW MUCH? I'D RATHER JUST WATCH IT AT HOME."

4. The ball is awful.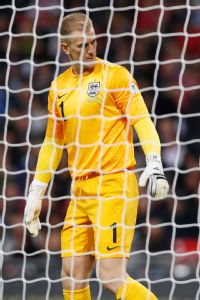 AP Photo/Sang TanA bad mistake by Joe Hart in next year's World Cup could scar him for life -- just ask Robert Green.
In 1980s England, one of the must-have summer toys was the Impossi-ball. It was bright red and deliberately implanted with an off-centre lump of ballast that made it swirl maniacally through the air. In a matter of months, the Impossi-ball will seem like an improvement on whatever wretched piece of leather FIFA stamp with a logo and enforce upon the world's best footballers. Goalkeepers will line up to tell reporters that the new ball is violently unpredictable and, in extreme cases, a danger to anyone within a half-mile radius. In the case of 2010's Jabulani ball, the fears were entirely justified. That ball ruined the World Cup.

SAMPLE HEADLINE: "HART: IT'S PROBABLY BEST IF I STAY AT HOME TOO, ISN'T IT?"

5. Someone is in a race against time

England's traditional superstar-in-fight-for-fitness saga hit a snag in 2010 when it became apparent that they no longer boasted any footballers who could realistically be described as superstars. At least not with a straight face. Wayne Rooney is the standout player, but as he's always fighting for fitness anyway, it's barely newsworthy. In the end, Gareth Barry was forced to offer himself as a deeply unsatisfactory understudy. Who will it be next year? Who will spend April and May sleeping with their toes in tiny oxygen sacks? To whom will the tabloids devote their pull-out "prayer mats"? An increasingly prolific Daniel Sturridge? The apparently unstoppable Andros Townsend?

SAMPLE HEADLINE: "WILSHERE: I'VE HAD MYSELF FROZEN IN CARBONITE. WAKE ME IN JUNE."