Hodgson's at fault for making his England job harder
Poor old Roy Hodgson. If you had offered him a goalless draw against the Ukraine prior to Tuesday's game, a result that leaves England's destiny in their own hands with two home games left to play, he would have snatched your hand off and rightly so. But late after the match, he was embroiled in a very public spat with former international striker-turned-broadcaster Gary Lineker and was facing a renewed assault on his reputation as a manager.

Sadly, this storm is entirely of his own making.

After so many years in football, Hodgson should know that there are times when it is necessary to separate the result from the performance. Back in 1997, England secured a goalless draw in Italy that sealed their place in the World Cup. It was a tense affair, a game that could easily have gone either way and one that nobody in their right mind would ever want to watch again, but that was irrelevant. Against one of the European elite, England did what they needed to do. The Ukraine are not Italy, granted, but they are a very good side and they were on something of a roll up until Tuesday night. Taken on its own, this was a very good result.

- Report: Hodgson hits back at critics

Instead, it was the performance that was so wretched. Put simply, this was the kind of game that could put you off football for life. Neither team was able to string more than a handful of passes together, chances were few and far between and the whole affair was more reminiscent of a lower-league rumpus than a crucial clash between two of the continent's stronger sides. On the evidence of this, neither England nor their opponents will scare anyone in Brazil next summer, should they even qualify.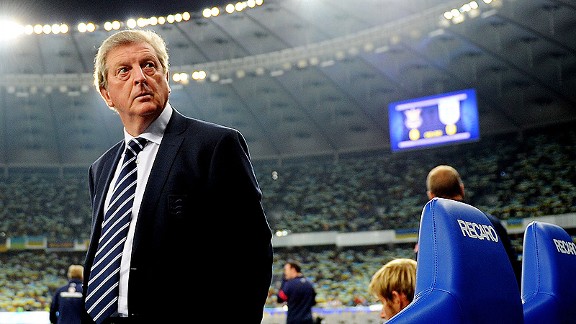 Michael Regan/ The FA/Getty ImagesAs Roy Hodgson should know, being England manager is hard enough without publicly taking on critics.

But in this, England are not alone. On Tuesday night it took the Netherlands 50 minutes to score against Andorra, a principality with a population so low that a serious injury crisis might one day force them to name their most talented goat on the substitute's bench. For 70 minutes, Germany were only able to score once against the Faroe Islands. This, by contrast, was no crisis.

Rather than feuding with Lineker, Hodgson would have been wise to take a leaf from Jose Mourinho's book. After the 2007 FA Cup final, a match so offensively bad that repeat screenings of the DVD could be used to extract information from prisoners of war, the Chelsea boss revealed that he had asked his players before kick-off if they wanted to win the cup or if they wanted to play nice football. Naturally, they wanted medals, so Mourinho set out to kill the game, sending millions of people around the world into a slumber but neutralising Man United and scraping home a winner in extra time. It did not, it has to be said, engender affection towards Mourinho, but who needs love when you can have silverware instead?

Hodgson should have ignored Lineker's criticisms, snuffing them out by telling journalists that it wasn't his job to assess broadcasters. He should have accepted that England were poor in almost every department but focused instead on the group table. Criticisms of the team would still have been made, and rightly so, but the agenda would have moved on within hours. Instead, Hodgson's prickly side, last witnessed during his brief and disastrous tenure at Anfield, has exacerbated the situation. Attempting to use the performance against Moldova as evidence of England's talents made it even worse.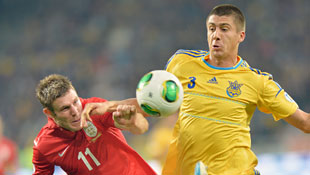 Sergei Supinsky/Getty ImagesEngland's draw in Ukraine was dull and impossible to watch, but it was still a good result. Why couldn't Hodgson accentuate that positive?

From this point forth, Hodgson's priority is to make sure that no one has to sit through a repeat performance. It is not to pick fights with media figures who make perfectly reasonable points. By wading into a public battle, rather than deftly rising above it, all he has done is perpetuate a story that he could have snuffed out with one simple soundbite:

"No, that wasn't a good performance. We were poor, but we got the result we needed. We've got a month to improve."

Honesty, even now, goes a long way in football. Football fans aren't stupid. Well, OK, some of them are, but not all. They know a bad performance when they see it. They know when they see players who can't seem to pass the ball properly. But they also know that sometimes a scrappy result is fine and that no one will remember the qualifying performance when the serious business starts next summer.

It's when they're patronised that they get angry.