Carr's keen eye could be next casualty in Kinnear fallout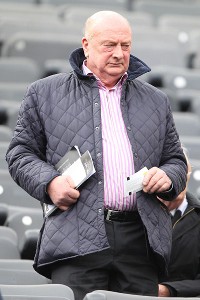 AP PhotoGraham Carr is reportedly considering walking away from Newcastle following the controversial hiring of Joe Kinnear.
As the laughter ebbs, the consequences of Joe Kinnear's return to Newcastle become clear. The stability that owner Mike Ashley was hoping to foster has collapsed. Powerful managing director Derek Llambias has resigned. Manager Alan Pardew has pledged to stay, but a shadow hangs over him. The local press pack, generally balanced and measured during Pardew's difficult second full season, are riled, and now, according to reports, superscout Graham Carr is considering his future. This has not been a good week to be a Newcastle supporter.

Contrary to Kinnear's eye-opening interview on UK radio station Talksport this week, Llambias did not resign two weeks ago (he resigned this week), nor had he given any indication that he might do so. It does not take a great leap of imagination to presume that Kinnear's arrival, and the resulting controversy, were at odds with Llambias' vision for the club.

- Shearer upset by Kinnear
- Doubts on Pardew's future
- Llambias resigns as managing director
- Brewin: Madness of Mike Ashley

But while the managing director's departure will leave a gaping power vacuum at the top of the club, the potential departure of Carr, the man credited with the discovery of so many cut-price European footballers, would be even more of a blow.

Author Mike Calvin explored the world of scouting for his forthcoming book, "The Nowhere Men," and he's in no doubt as to the importance of Carr to the club.

"Newcastle cannot afford to lose Carr," Calvin said. "He's a Geordie, he knows the club, he has the respect of his peers and he carries real authority. When he arrived at Newcastle, they were amateurs buying players off DVDs, players like Xisco and Ignacio Gonzalez. It will be a huge blow to the club if he walks away."

Carr arrived at Newcastle in 2010 after stints scouting for Tottenham for David Pleat and Manchester City and Notts County for Sven-Goran Eriksson. As a former player and a manager, he has extensive experience in the game, but there's more to his success than that.

"He's an old-school character, but he's perfectly suited to the new era of football," adds Calvin. "He obviously has a great eye for a player, but he's also very well-connected. He's sociable, he gets on with people, he picks their brains without them even knowing that he's doing it. He knows the leagues, he knows the contractual issues of the players. He's very important to them."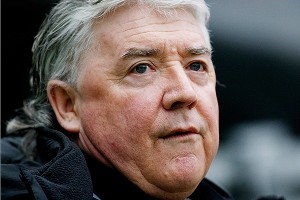 Stu Forster/Getty ImagesJoe Kinnear hasn't done anything to enhance his reputation since becoming Newcastle's director of football.
Newcastle United would not comment on speculation surrounding Carr's future, but the source of the problem is believed to be the collapse of the deal to sign Brazilian-born defender Douglas from FC Twente. The towering centre back is highly rated, and negotiations were at an advanced stage until Kinnear's arrival.

And herein lies the problem. While many have fixated on Kinnear's inability to pronounce players' names correctly, the real issue is his ability, or lack thereof, to carry out the role of director of football. Kinnear has asked the media to focus on his record, but there's not much on his CV to suggest that he has anything to offer.

He excelled with Wimbledon in the 1990s, bringing them three top-10 finishes, but he was sacked by Luton Town in 2003, he resigned from Nottingham Forest in 2004, and his short spell at St James' Park brought just four league wins before his second heart attack curtailed his tenure.

There is no evidence that he brings any specialized knowledge of the European leagues, domestic youth football, international youth football or indeed any other area of expertise that might benefit the club. His on-air boast that he was so well-connected that he could "open the door to any manager in the world" only succeeded in further undermining Pardew.

It's hard to second-guess an owner who has only given one interview since he bought the club in 2007, but the only plausible explanation for Kinnear's recruitment is to deliberately create division.

Ashley is known as a businessman who appreciates honesty and encourages full and frank discussion. Perhaps it is his opinion that Pardew and his coaching staff were complacent and needed to be shocked out of their reverie. If that's the case, he's certainly succeeded. The word is that Pardew and Kinnear's first meeting this week was cordial. How long that will last is anyone's guess.

The loss of Llambias will shake the club behind the scenes. The loss of Carr would shake the confidence of everyone connected with the club, from the manager to the fans. Kinnear now has to prove he can bring something to the party that will fill the void.

Even by Ashley's standards, this is an extraordinary gamble.