Paolo Di Canio's appointment is gamble of the season
Now that the furore has finally passed, we can get back to the football. Paolo Di Canio's declaration that he is neither a fascist nor a racist should have been made when he was appointed. Sunderland's attempt to hide from the growing controversy, demanding that back-page journalists ignore an issue that was dominating the front pages, was as cowardly as it was unsuccessful. The reporters in the north-east are more in tune with their readers than most and they were quite right to demand answers from the Italian.

Well, now they have them. Unless Di Canio's alleged fascist tendencies manifest themselves, say, with the arrest and subsequent 're-education' of Titus Bramble, it's time to move on.

- Video: Di Canio - 'I don't support fascism'
- Press Pass: The debate

You can understand why owner Ellis Short ran out of patience with Di Canio's predecessor Martin O'Neill. The former Celtic boss won seven of his first 10 games at the club and then only nine of his next 45. Despite spending a significant sum of money on new players, Sunderland seemed to be getting progressively worse with every passing week. The performance against Norwich, where O'Neill's men laboured to a 1-1 draw at home against 10 men, was one of the most craven in Premier League history. Sunderland were no longer relegation 'contenders;' they were relegation 'favourites'.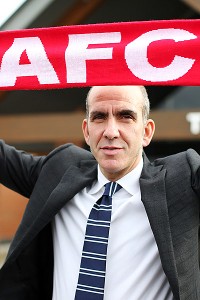 Ian MacNicol/Getty ImagesDi Canio has demonstrated that he has no intention of trying to keep the media on his side
Sacking O'Neill was easy. Replacing him was the hard bit. Steve McClaren was the early front-runner, but there are more crosses than ticks on the Englishman's CV these days and his ability to improve players on a technical and tactical level was less likely to impact the team's fortunes over the course of seven games. Of the others, Roberto di Matteo is popular with players, Gus Poyet has a wealth of coaching experience and Mark Hughes has … erm … well, he was quite good with Blackburn Rovers. So why would Short choose Di Canio, a firebrand with less than two years' experience in the lower leagues?

It's an odd choice, but there is a certain sort of gambler's logic to it. Undoubtedly, there will be some kind of short-term reaction in the dressing room, though that would also be the case if you rolled a stun grenade in there and shut the door.

Still, Di Canio will not accept anything less than total commitment. At West Ham in the 1990s, he was said to eschew the usual trappings of the professional footballer. He treated every training session as if it were a cup final, refused invitations to the pub and went straight home to his family. At Swindon, he made the entire squad work for three months without a single day off. He is a fitness obsessive and a meticulous micro-manager. The problem is it's only one side of him.

His time at Swindon wasn't simply a story of hard work and well-earned success. He clashed repeatedly with board members over budgets, scuffled with his own player in the tunnel, subbed a goalkeeper after just 20 minutes and stripped his captain of the armband because he felt his attitude had slipped. He has no hesitation in eviscerating his own players in front of journalists and, given his attitude this week, no intention of playing the delicate political games involved in keeping the media on his side.

He also refers to himself constantly in the third person, a trait usually reserved for punch-drunk boxers and paranoid emperors on the verge of naming their horse as secretary of state.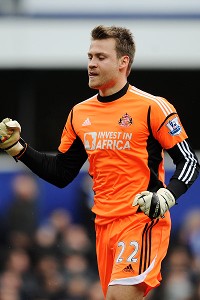 Steve Bardens/Getty ImagesKeeper Simon Mignolet is the only bright spot in a Sunderland side bereft of confidence.
In the bottom flight of English football where players know that their careers hang on a knife's edge, you can get away with that behaviour. In the Premier League, where every stolen glance and audible curse is analysed for several days, it's a different story.

Tough love didn't work with Adam Johnson when he was at Roberto Mancini's Manchester City. Will it really be any different at Sunderland with Di Canio? Johnson has been poor this season and he's low on confidence. All the players, with the possible exception of the magnificent Simon Mignolet, are struggling. They need to be handled carefully and, given Di Canio's inexperience, we simply have no idea whether Di Canio is equal to the task.

They tried a 'Hail Mary' pass like this up the road in Newcastle in 2009. Faced with the threat of relegation and similarly in need of a short-term boost, owner Mike Ashley gave the job to Alan Shearer. As with Di Canio, the appointment galvanised the fans. Unfortunately for the Magpies, it did little for the team. Shearer won a single game and Newcastle slipped down on the final day.

Fascist or no fascist, Di Canio will have his work cut out to avoid a similar fate.