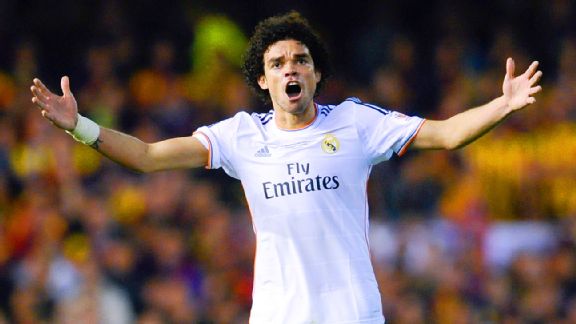 David Ramos/Getty ImagesPepe's a brute but he's a winner you'd want on your side.
Infuriated and frustrated in the Copa del Rey final, Neymar glared at Fabio Coentrao and then pushed his head into the Portuguese full-back's face. Neymar was bold. Neymar did not show fear. Not to Coentrao. Not to a man with tips in his hair. But then an ominous shadow loomed over them both, like an alien mothership breaking through the clouds. Pepe had entered their orbit. Neymar cringed like a whipped dog.

When I selected Pepe as one of my Ultimate Team centre-backs, my Twitter feed lit up like a beacon. Continue Reading...