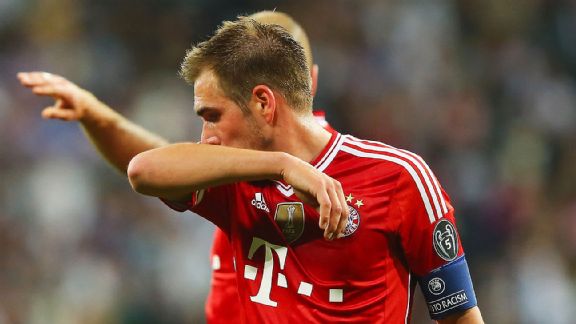 Martin Rose/Bongarts/Getty ImagesWith Philipp Lahm starting away from his customary spot at full-back, Bayern encountered a host of other problems.
Bayern Munich coach Pep Guardiola suffered his first defeat as a coach at Estadio Bernabeu, while his counterpart, Real Madrid's Carlo Ancelotti, maintains his perfect record over the Catalan. Real Madrid was largely pinned back in their half throughout 90 minutes of play, but got the better end of things on an incisive counter-attack with a Karim Benzema controlled, far-post finish past Manuel Neuer.

The Startelf for Bayern gave me pause, as I'd fully expected captain Philipp Lahm to feature at right-back. Continue Reading...