Are three competitions too much for Dortmund?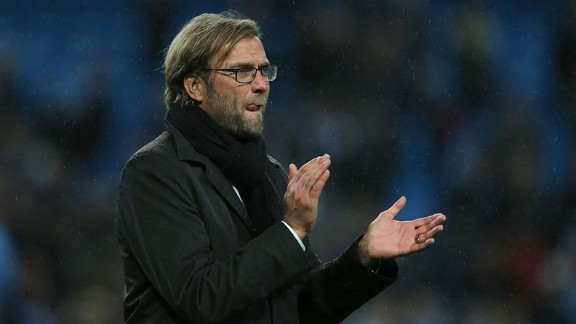 PA PhotosJurgen Klopp's excellent Borussia Dortmund side should be challenging
And while it's not wrapped up quite yet, it's looking pretty good for die Roten to take back the "salad bowl" in May.

Jupp Heynckes recently said: "We'll take what happens in the Champions League and Pokal as it comes, but the Bundesliga is the priority which we're aiming for with all our strength." Now, whether you're inclined to believe that statement or not is a different matter. And while it's not wrapped up quite yet, it's looking pretty good for die Roten to take back the "salad bowl" in May.

- Heynckes: Trophy drought not acceptable

But this is not about that. With the "resurgence" of German football that's happening now, why does Borussia Dortmund seem unable to play well in all three competitions? Winners of the Bundesliga title in 2011 and 2012, they crashed out of the Europa League group stage in 2011, and out of the Champions League group stage in 2012.

2013 sees them through to the round of 16 in Champions League competition with a manageable tie against Shakhtar Donetsk and a quarter-final Pokal match looms against Bayern Munich. But, in the Bundesliga they're trapped in third place, 12 points behind leaders Bayern.

Over the last couple of years lots of pundits have used the excuse: "Well, Dortmund is a young side." I wonder how long people are going to go on saying that? I mean, they may be young, but they are good. Very, very good. Another popular punditry is: "They don't have enough international experience." But, when you look at BvB's roster, over half of the "kids" playing also play for their national teams, were involved in EURO, played in Europe the last few seasons, etc.

Much has been said of Juergen Klopp's energetic playing-style, but could that also be their downfall? Running out of steam as time goes on, having to play mid-week all the time? I calculated the distances ran by Bayern Munich and Borussia Dortmund through 17 weeks of the Bundesliga season (stats for Pokal and UCL are not complete) and came up with this: Bayern total distance (in km) 1927.8, Dortmund total distance (in km) 2015.5. That's almost a complete match more (and probably would be if you factor in the cup competitions).

The only matches where Bayern outran Dortmund were weeks nine, 14 and 16. Matchday nine was Bayern's sole Bundesliga loss to Bayer Leverkusen, while matchdays 14 and 16 were tough away matches to Freiburg and Augsburg. For Dortmund those corresponding matches were week nine's win over Freiburg away, week 14's tie with Duesseldorf at home and week 16's loss to Wolfsburg at home.

So, what can be gleaned from this? A disparity of playing styles, to be sure. Bayern typically plays better matches when they are not running as much - their pass completion and possession percentages bears this out (87.6, 63) while Dortmund enjoys better results when their engines are moving (80.9, 56). But, for Dortmund, at what cost?

It seems that Klopp - while not giving up the league - has put it on the back burner in favour of the Pokal and Champions League competitions. But, they'll still need to be wary enough to qualify for next year's UCL competition, unless they are sure they can win the whole damn thing at Wembley in May.