Boatengs the key for Schalke clash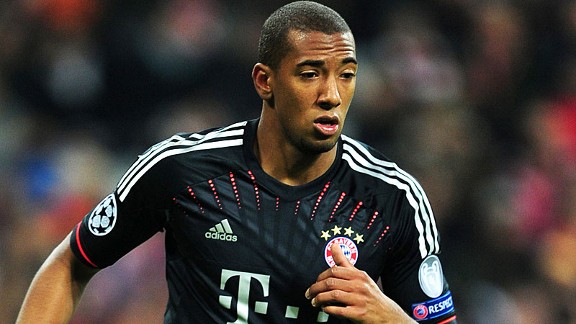 PA PhotosJerome Boateng will be pitted against older brother Kevin-Prince this weekend.
At the beginning of the season I had tipped Schalke 04 to be a top challenge for Bayern Munich in Bundesliga competition, however, things quickly went horribly awry for the Ruhr club; only managing one point in their first three outings. But then came the arrival of Kevin-Prince Boateng -- cue the angels singing! -- and immediately Schalke's ship started to right itself.

Boateng was a surprise signing from AC Milan to some, but his presence immediately provided stability in the midfield -- and goals. He opened his Schalke account with the lone goal in their victory over Mainz 05, and scored again in the team's opening Champions League match against Steaua Bucuresti. Six points in two matches sees Jens Keller's boys in fine form as they host Bayern Munich on Saturday.

Kevin-Prince's "little" brother, Jerome, has also had a fantastic start to this year's campaign. All the individual pre-season work Pep Guardiola did with the center back has paid dividends as he is currently first choice in Bayern's back four, as well as being integral for the Germany national team.

The Boateng brothers are likely to tangle on Saturday as Keller uses Kevin-Prince in an attacking midfielder role. The elder telling the Bundesliga's official website: "For 90 minutes, we won't be brothers."

While the brothers' stories provide context for this clash, there's even more! Ex-Schalke 'keeper Manuel Neuer recorded his 100th clean sheet against Hannover; the youngest shot stopper to do so in Bundesliga history at 27 years, 171 days old. Since moving over to Bayern from the Royal Blues, he's been perfect against his childhood club with four wins -- all of them shutouts.

While Bayern still has plenty of injury woes, there is encouraging hope that the team is starting to gel under Guardiola's single pivot system. After a weak first half of play against Hannover, Munich finally got it right for the second 45 minutes with goals from Mario Mandzukic and Franck Ribery. And the system worked well again in Bayern's opening Champions League match against CSKA Moscow; a tidy 3-0 victory to start their title defence.

The merits are slowly coming to light, as I know I haven't exactly been sold on this system. Bayern's possession-based football, while not as direct as it was under Jupp Heynckes, does break the legs and the hearts of their opponents who find it difficult to chase around a ball over 90 minutes. But with the extremely high line that Bayern plays -- the center backs' average position is at the halfway point -- ball retention is the key.

And will be put to the test against an invigorated, lively Schalke side.