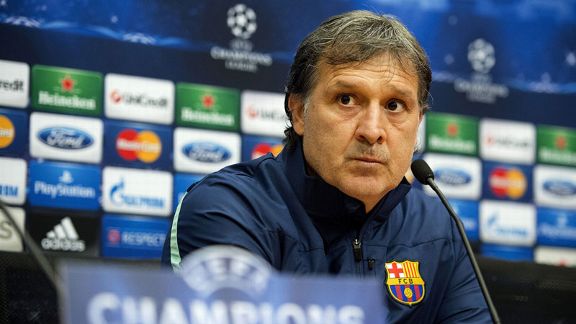 GettyImagesGerardo Martino has some big decisions to make in attack and defence.
Most of the media attention has been firmly focused on Barcelona's need to reinforce their current squad in the upcoming winter transfer window given the team's disappointing defeats against Ajax in Amsterdam and Athletic in Bilbao. To be honest, not even the much-needed victory against Cartagena on Friday in the Copa del Rey managed to lift the supporters' spirits.

Fortunately, under-pressure manager Gerardo Martino has another chance to prove doubters wrong on Wednesday. Since Barca supporters can easily drop from over-the-top euphoria to ultra-negative pessimism in a matter of days, a convincing win over Celtic in Champions League action at the Camp Nou would definitely lift spirits after a below-par fortnight. Continue Reading...