Ballon d'Or focus won't bring collective glory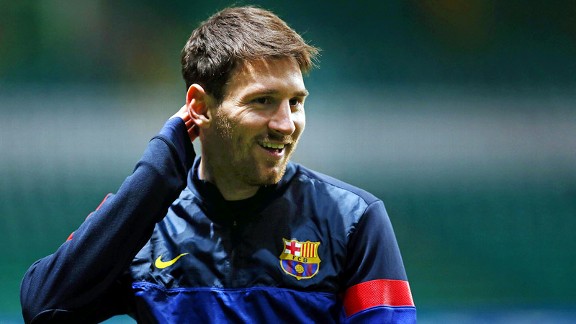 Ian MacNicol/AFP/Getty ImagesLionel Messi might be the front-runner for this year's Ballon D'Or, but the drama surrounding the award is nothing but a distraction.
As happens every single season, the media is becoming increasingly obsessed over who will win the next Ballon d'Or. Will the genius Lionel Messi retain his untouchable place at the top of world football? Has Cristiano Ronaldo performed highly enough to challenge La Pulga's supremacy? Or will the long-term success of world and international champions such as Andres Iniesta, Xavi or Iker Casillas be finally recognized?

While I can understand the hype behind debating who the best player in European football actually is, I can honestly say that these types of awards fail to grab my full attention as their importance is secondary. Football is a team sport and as such, the only recognitions that truly matter are collective trophies such as the Champions League or La Liga at club level or the World Cup when representing the country.

As a result, I am not going to waste one second on trying to convince anybody of why Lionel Messi should be preferred over Cristiano Ronaldo or anything of the sort. Personally, I feel that they're very different players who are equally capable of taking their teams forward whenever matches get tough; similarly, I can see that both have done their respective fans proud with on-pitch performances. As a lifelong Barcelona supporter though, I am sure my preference for Messi will definitely not surprise anyone but I respect the fact that others may disagree with this point.

Plus, and as La Pulga himself admitted in a recent interview, the constant comparison between the two is getting increasingly boring -- let's move on.

Here are the five Blaugrana nominees:

Lionel Messi

The Argentinean genius has continued to grow as a player, slowly but surely becoming the leader at Barcelona and, after overcoming severe criticism over the years, his national team. Over the last 12 months, Leo has become the club's top goalscorer of all-time with a total of 271 goals (and counting) and, with 14, broken the record of Champions League goals in a single season. Despite all that, I'm sure he will regard becoming a dad to baby Thiago as his proudest achievement. Cules are extremely lucky to have the opportunity to watch such a humble superstar defending the Blaugrana on a weekly basis.

Andres Iniesta

El Blanquito has impressed at both club and national level, establishing his well-deserved place as one of the greatest players to ever play the game. Similarly, his commanding and creative performances for Spain during the Euro 2012 tournament enabled him to be named best European player of the year. As someone who has followed his career since he landed at La Masia at only 12 years of age, I couldn't be more pleased to see how the pallid boy from Fuentealbilla has managed to share his privileged footballing brain with millions of fans around the world.

Xavi

'The Commander' has continued to be a key man for both the Barcelona and Spanish midfield despite his constant fight against a weak Achilles tendon after many years of professional football. With 584 appearances, the Catalan maestro is now most-capped player in Blaugrana history. His influence and experience have also had a major positive impact on the development of those around him, with Cesc Fabregas and Thiago Alcantara improving considerably as a result of working alongside him.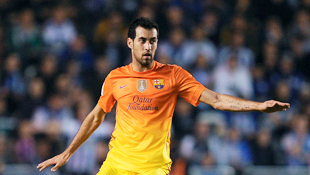 David Ramos/Getty ImagesSergio Busquets has evolved dramatically into a midfield pivot, one that keeps Barca and Spain balance.
Sergio Busquets

'The Catalan Octopus' has firmly established himself as the 'reference point' midfielder who enables those around him to concentrate on attacking, as they can rely on him to intervene whenever possession is lost. Highly regarded by Pep Guardiola, Tito Vilanova and Vicente Del Bosque, the 24-year-old is essential in ensuring that the pass-and-move philosophy continues to be successful in years to come. Love him or hate him, there is no question that he has grown into an incredibly mature, reliable player over the last 12 months.

Gerard Pique

'The Catalan Giant' was forced to battle numerous injuries but was key to the success of Spain during the European championships in Poland and Ukraine. His determination, charisma and accurate passing have been severely missed whenever the classy central defender has been unavailable.

Final Word: Every one of the 23 players who were shortlisted made a relevant contribution to their clubs and deserve recognition. As a born Cule though, I would obviously be pleased to see Lionel Messi, Andres Iniesta or any other of the above-mentioned Blaugranas being crowned as winner at the FIFA Ballon d'Or gala in Zurich next January. Yet I'm certainly not going to lose any sleep over it.

Let the media focus on filling their papers with statements such as "I would vote for myself if I could" or "I am the victim, as people don't know the true me." The key for Barcelona's players is remaining focused on ways to overcome the next opponent together, not whether one of the players manages to bring the Golden Ball trophy to the Camp Nou or not. As my first ever football coach used to say: "There's no I in TEAM!"

Having said that, any individual recognition is welcome as long as the recipient manages to keep his focus on helping the team as a whole. Considering that the five Blaugrana nominees were educated at La Masia, I am confident that Catalan supporters don't necessarily need to worry about that one.

Have your say

I welcome and appreciate all respectful feedback and questions.

Would you like to share any other important points with us?

Over 31,000 Cules follow all my posts and comments at @Barcablog_com and Facebook already. Feel free to join if you would like to keep updated.