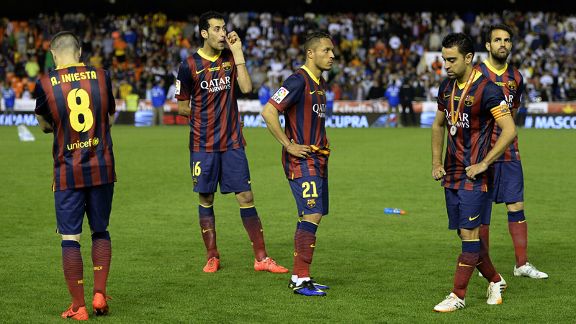 GettyImagesBarcelona's top dogs are now finding it tough to compete.
---
It has to go down as the one of darkest weeks in the history of FC Barcelona. Indeed, there were eight days between the side bowing out of the UEFA Champions League -- with a disappointing 1-0 defeat at Atletico Madrid last Tuesday -- and the 2-1 Copa del Rey final defeat to Real Madrid this Wednesday.

Barca have not lost three consecutive games since 2003, but more telling is the stat that dictates the club have not lost three successive games in different competitions in its entire 114 year history. Continue Reading...