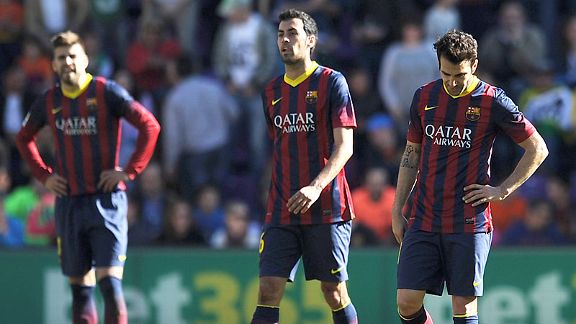 GettyImagesBarcelona players look stunned at Real Valladolid.
A terrible performance from Barcelona to lose 1-0 at Valladolid could be the end of any hopes the Blaugrana had of retaining the Liga title. But more importantly -- at least in the short term -- it does not bode well for a return to Champions League football on Wednesday, when Manchester City will look to turn around a deficit in the last 16 tie.

On this performance, City will take heart that miracles are possible and Barca are indeed susceptible to losing their 2-0 lead -- they really were that poor in Valladolid. Continue Reading...