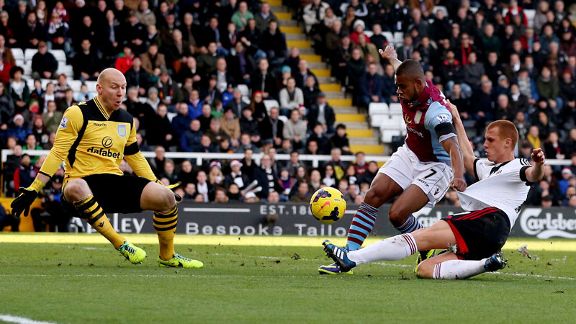 APSteve Sidwell slots home against his old side.
Some advice for anyone trying to find positives in Villa's 2-0 defeat to Fulham at Craven Cottage: Save yourself the time and face up to a bitter truth. There were none.

Villa were poor against a Fulham side reeling from six straight league defeats and desperately looking to stop the slide. The hosts were two goals to the good by the 30-minute mark -- echoes of Villa's dreadful first-half performance in the Midlands derby two weeks ago, but unlike that night at the Hawthorns, there was no stirring second-half comeback. Continue Reading...