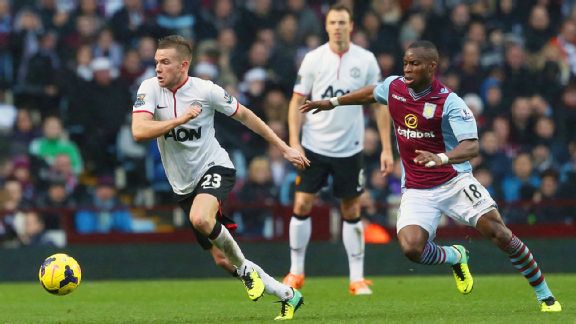 John Peters/Man Utd/Getty ImagesYacouba Sylla and Aston Villa were seemingly a step behind Manchester United all match long on Sunday.
Worse than losing a game of football is losing it by literally handing the result on a plate to the opposition, which Villa exactly did in their 0-3 defeat to Manchester United on Sunday.

- Jolly: United deliver at Villa
- Report: Aston Villa 0-3 Man United

The problems experienced by the current Premier League champions have been well documented, but United enjoyed as comfortable an afternoon as their under-pressure manager, David Moyes, could have wished for. Continue Reading...