Bastos arrives, Burdisso departs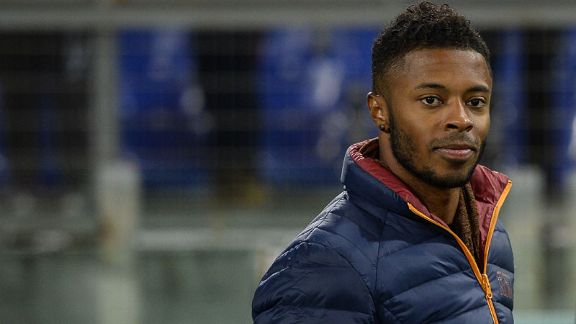 GettyImagesMichel Bastos has signed for Roma.
On Thursday, Roma held a press conference to unveil the club's new number 20, Michel Bastos. Presented by CEO Italo Zanzi, Bastos checked off all the right boxes in categories such as desire to play for the club and commitment.

When asked about Roma's Coppa win over Juventus, Bastos said: "I want to give the most to this team. I saw that here one lives for calcio and this is very pleasing for us Brazilians."

As first mentioned by Rudi Garcia, the winger says he doesn't mind where he plays as he could slot in at full-back, winger, or midfield. "My position isn't important. I don't know where I'll play. I'm here to help the team," Bastos said.

It's impossible to overlook where Bastos is coming from, having spent the early part of this season at Al Ain football club in the United Arab Emirates. "I played in a league without much competition for only four months, not for two years. I feel that I have much more to give and it's because of this that I came to a league like Italy's."

He noted that he's not quite fit yet, but hopes to be within ten days.

Bastos of course knows Rudi Garcia, calling him "an important person" that he kept in contact with since he left Lille. Though arriving at the club initially just on loan, he hopes to stay at Roma "for some years" and says he'll treat his time as if he had a much longer contract.

The coach isn't the only member of the squad Bastos knows from prior experiences. "I played two years with Miralem Pjanic at Lyon. He always showed great quality, even though he was younger and had room for improvement since he was so young. I don't know if the rumours about his leaving are true but he's an important player for this team."

As Bastos arrives Nicolas Burdisso leaves for Genoa. Rumours have it that Roma will replace the veteran centre-back with Everton's Johnny Heitinga.

Though Bastos is an example of Roma adding good depth to the team, Burdisso's departure creates a gap between the two centre-back starters, Leandro Castan and Medhi Benatia, and the rest who are much younger and inexperienced, like Tin Jedvaj, Alessio Romagnoli, and Luca Antei (on loan to Sassuollo this season and having a very good year individually).

Heitinga could ease the transition between the experienced and the youth.