Sabatini's busy January continues with Michel Bastos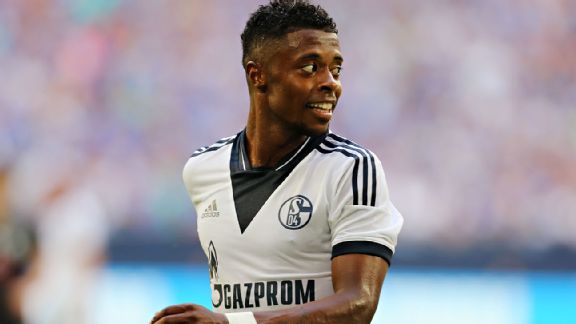 Juergen Schwarz/Bongarts/Getty ImagesMichel Bastos is a smart pick-up for Roma on a number of levels.
Today, Walter Sabatini continued his busiest-ever January transfer window for Roma when the club officially announced the acquisition of Michel Bastos.

The Brazilian winger arrives from Al Ain on loan for 1.1 million euros, though Roma have the option to buy the player fully at the end of the season for an additional 3.5 million euros.

Although Bastos is already 30 years old, he could be fully owned should his spell be successful for less than 5 million Euros, which would make this a great move all around. If it doesn't work? The club don't have to sign him and it ends up being a loan that's pretty easy to absorb. If he fits in well, the club can take him permanently for relatively cheap.

The only real question mark remains his wages, which the club no longer announce when making purchases official.

Michel Bastos has played for many clubs throughout his career, perhaps shining most when in France between 2006 and 2013 while playing for Lille and Lyon. At the former he was coached by Rudi Garcia in the 2008-09 and played at both left wing and left full-back. He scored 14 league goals, earning a nomination for Player of the Year (which he lost to Yoann Gourcuff) and was named to the Ligue 1 Team of the Year as Lille finished fifth. Over the following four seasons at Lyon, Bastos totaled 26 goals and 13 assists as his club consistently finished in or near the Champions League spots.

Now, the down side. Bastos is currently injured; Roma confirmed during his medical that his fractured left forearm is not quite fully healed but "in the final stages of healing." He'll be training normally with a brace on his arm and should be ready for match-time action sooner than later.

What does this acquisition mean? Depth. It's hard to overlook this as a move to give the squad something beyond the initial starting eleven. Rudi Garcia said as much after the win against Livorno, stating that he wanted another winger and a player who could play multiple positions. He also confirmed that he may use Bastos as a full-back, turning this loanee into a very useful weapon for Garcia to consider over the remainder of the season.

With midfielder Radja Nainggolan and Bastos both acquired this month, it is completely clear that Roma are taking a march into Europe very seriously. The squad is deeper now than it has been in years; it will need to be if the club wish to maintain this stellar pace for the rest of the year.

Holding onto key players will of course going to be the challenge this summer but should squad losses remain minimal, the Bastos move is indicative of a club gearing up for greater things.