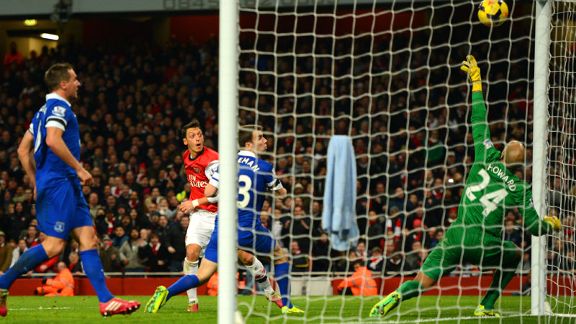 APMesut Ozil slots home the opener for Arsenal against Everton.
Arsenal had the chance go seven points clear at the top of the Premier League with a win against Everton at the Emirates on Sunday. Instead, the Gunners have to settle for being just five clear after a pulsating 1-1 draw.

If there's frustration from Arsenal fans that points have been dropped, it's misplaced. Everton were fantastic and the progress they've made under new boss Roberto Martinez is obvious. Under David Moyes they were always difficult, obdurate opponents; but with the Spaniard at the helm they've added some genuine attacking verve and showed, with their win at Old Trafford, that they're a match for anyone in the league. Continue Reading...