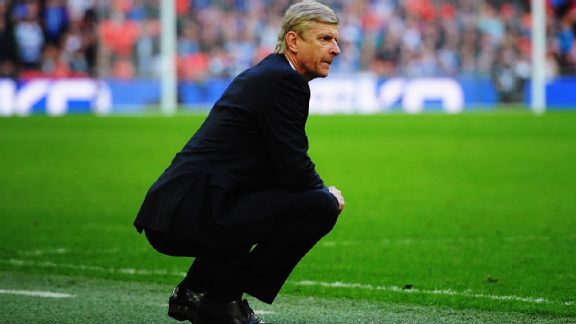 Michael Regan/The FA/Getty ImagesDespite being favourites, Arsene Wenger and Arsenal face a tough task ahead in Hull.
No wonder Arsenal manager Arsene Wenger mentioned Tony Pulis and Steve Bruce when asked who should be manager of the year...

After all, Pulis masterminded Crystal Palace's win at Everton on Wednesday night, which put Arsenal's Champions League destiny back in their own hands.

Let's just conveniently forget the petty rows and major squabbles Wenger and Pulis have had down the years when the Palace boss was in charge at Stoke. Palace did Arsenal a major favour.

On top of that, Wenger needs to be nice to Hull boss Bruce ahead of two big showdowns between their clubs. Continue Reading...