Trophy urgency increases for Wenger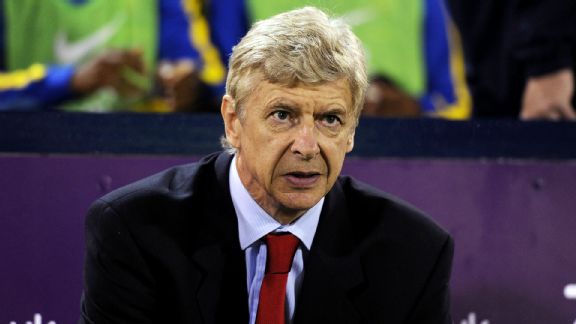 Stuart MacFarlane/Arsenal FC/Getty ImagesArsene Wenger's Arsenal took one step closer to breaking their eight-year trophy drought by advancing past West Brom in the Capital One Cup.
If you look at the draw for the Capital One Cup, there is a clear message that the big teams are taking it seriously this year. Arsenal hosting Chelsea has to be the headline tie of the next round, but Manchester City, Manchester United and Tottenham are still in there.

It is in stark contrast to last year when it was the year of the giant beating. Arsenal actually went a long way before being upset by Bradford. That was a sharp wake-up call for Arsenal. They were knocked out of both domestic cups by lower division opponents as Blackburn eliminated them from the FA Cup.

Arsenal are riding high at the top of the Premier League, made a great start to the Champions League and yet they know that you cannot blindly assume you'll deliver for one of the big trophies.

- Report: Cazorla eyes comeback at West Brom
- Mangan: Kids struggle but gain

And I do feel that Arsenal need a trophy this season. It's Arsene Wenger's last year of his contract, the pressure has never been greater and Arsenal have four chances of silverware: League Cup, FA Cup, Premier League and Champions League.

You can't afford to toss any of them away. Wenger certainly cannot. It's been eight years since Arsenal won a trophy, yet people forget the last trophy they won was the FA Cup.

If only they had won the League Cup a couple of years ago, that would have removed that millstone from around their neck; no more totting up how many years since Wenger last won a trophy.

That is the first target for Wenger. It has to be. And it also explains Wenger's decision to use an experienced and strong squad at West Brom to ensure they stay on course.

There is also a need to balance and rest weary limbs for Saturday's trip to Swansea and then the Champions League tie with Napoli. The dream of 11 straight away wins died at West Brom, but they got through on penalties to keep the momentum going.

Mikel Arteta came back, Per Mertesacker marshalled the team and, what really caught my eye, was Chuba Akpom scoring a penalty. He's 17. Talk about spirit. Nicklas Bendtner got a run-out but didn't set the world alight as he has so often promised in the past.

Arsenal just need to keep going, keep the momentum going and raise themselves for another huge week: Swansea away, Napoli and then West Brom away again. It's a week that will go a long way to defining their season.

And that season depends much on Wenger's ability to land a trophy. The message is clear: they're desperate for silverware and Wenger is confident.