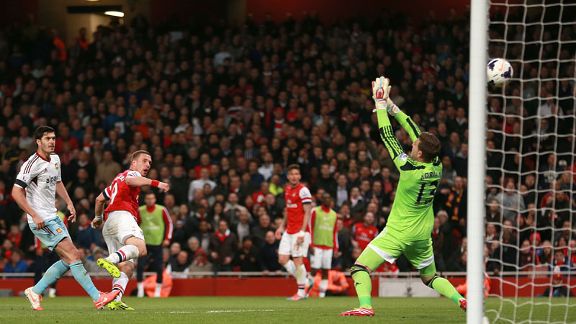 GettyImagesLukas Podolski scores Arsenal's third in the win over West Ham on Tuesday night.
Lukas Podolski showed against West Ham why he can still be such an asset for Arsenal: two clinical finishes to equalise and then seal the victory to push them back into fourth place, even if it may just be for a short while before Everton play.

He also worked hard and tried to make things happen for his teammates. Yet only the most blinkered fan would claim that Podolski, despite impressive stats and goal ratio, could suggest that he has been anything but a qualified success. Continue Reading...