Bendtner and another long goodbye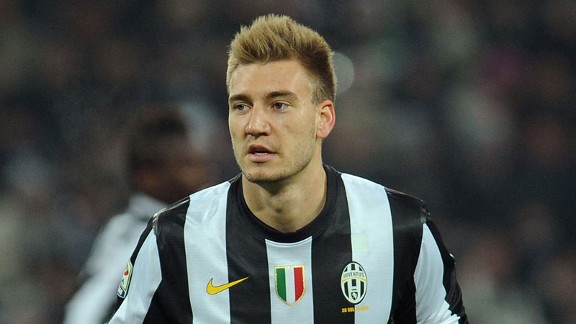 GettyImagesNicklas Bendtner spent last season on loan at Juventus
Nicklas Bendtner says he'll be leaving Arsenal this summer. "At last," a few might cry, but this is not new territory.

In June 2011 Bendtner went public with his desire to leave, saying: "I have decided 100 percent that I must leave Arsenal. I've considered this for a long time and was quite clear when I arrived at my decision."

- Bendtner preparing for Arsenal exit

He spent that summer talking to lots and lots of clubs, apparently, but ended up going to Sunderland on loan on deadline day. Although he ended up the club's top scorer that season (with a whopping eight goals), he garnered more headlines for his off-field antics, which included running across the roofs of parked cars with Lee Cattermole.

Last summer, it was the same thing. Bendtner made it clear he wanted to go. "It is not an option to stay at Arsenal. It's not something I want or Arsenal. I expect that there will be a clarification on my club situation before the transfer window closes."

Again there were discussions with various clubs who, according to his agent father, wanted him. Again, he didn't go anywhere until deadline day when, for some reason, Juventus took him on loan for the season.

He started slowly, picked up a bad groin injury that put him out for three months, then made headlines for driving drunk the wrong way up a Copenhagen street. Another season wasted.

And here we are, another summer, a familiar story from the not so great Dane. "I am in talks with five or six clubs at the moment, so now I must make the right decision. It will be a permanent transfer, as agreed with Arsenal. Now we have to work on the fee, but it will all be resolved soon and I hope to join the right club within a couple of weeks."

It really has been the longest goodbye. While some of it has to do with clubs not being able to match his Arsenal wages, the biggest issue has been Bendtner's reluctance to join a club that didn't play Champions League football (Sunderland was last-minute desperation) and his high opinion of himself and his talents.

Self-belief is a great thing, but when it impinges on your footballing career, well, that's a drawback. The thing is, despite his ego, Bendtner is a talented footballer. With a bit more modesty and hard work he could easily make up for lost time.

If he lowered his sights a little -- something his national team coach suggested more than once -- he could play regularly and find his career on an upward trajectory. While he's hardly in the last chance saloon, his reputation has taken a battering in the past couple of years, and another bad season could be exceptionally damaging.

For his sake, and Arsenal's, the move needs to be sorted as quickly as possible, and this time it has to be permanent.