How big will the big names be?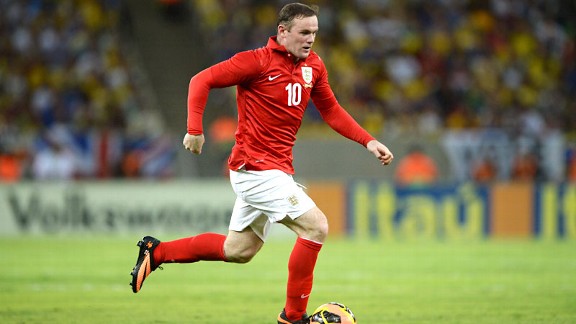 Michael Regan/Getty ImagesCould Wayne Rooney be heading to Arsenal this summer?
With no major international tournament to keep football fans occupied over the summer months, there appears to be even more transfer rumours around to fill the pages and online column inches. Seemingly unlike most other big clubs in the Premier League, Arsenal don't have a managerial change to deal with. As a result, many fans are hoping that will mean the club invest in some big names signings to build on the improved end to last season.

It's not just the fans who are hopeful either. Laurent Koscielny has been reported as saying he wants Arsenal to challenge for titles, with a threat that he'd consider going elsewhere should the club not show some ambition. The general indicator for showing ambition in football now appears to be spending money on known players to bring instant success to the club.

- Koscielny could be tempted to leave

The rumours this summer have pointed to Arsenal breaking out from their normal spending pattern to compete with clubs higher above them in the league. However it's difficult to gage which of the bigger names mentioned in the rumours would actually please the fans and bring optimism back for the new season.

Wayne Rooney and Cesc Fabregas are arguably the biggest names to have been written in the same sentence as Arsenal this summer. Signing either of those players would send an almost unprecedented statement from Arsene Wenger to the rest of the league about a change in tact at Arsenal. As much as it would be fantastic to see them at the club, fans do need to have a reality check about the two. It's difficult to second guess the situation with Rooney at Manchester United, but should be really be available to sign, his wages could provide a sticking point for Arsenal as his current pay packet at Manchester United is significantly higher than those handed out by the Gunners. With Fabregas, the idea of him returning does seem too good to be true given how strong his emotional ties with Barcelona seemed to be when he left in 2011. With both transfers, I'll believe them when I see them.

If Rooney and Fabregas would be the dreamland big names fans crave, some other well-known names that might keep them pleased are Stevan Jovetic and Gonzalo Higuain. These might seem slightly more realistic than Rooney and Fabregas but I suspect they would still leave some supporters asking for more. Both players have solid scoring records and would provide the Arsenal frontline with a much needed boost to provide variation to Olivier Giroud, Theo Walcott and Lukas Podolski as central striking options.

The difficulty with all transfer rumours, and especially ones about the Arsenal, is that everyone has a different idea as to who they regard as a big name. Fans can become whipped up by the media hype surrounding some players and then anything less than a Rooney or a Fabregas can seem like a disappointment. One of the few times in recent years that Arsenal did sign a bigger name was Andrey Arshavin, and despite a bright start, his time at Arsenal won't be remembered as an unqualified success.

Ultimately, it's difficult for Wenger to satisfy everyone with who he signs. There will always be some people will be dubious of whoever comes to the club, so it's down to the players themselves to then perform on the pitch. What is definite though, is that while a lesser known name might be the safer and cheaper option in the transfer market, a big name signing does create a buzz of excitement in the stands. Given how Arsenal haven't started the last few seasons overly well, a big name buzz could be the boost the team need to get off to a flyer in August.