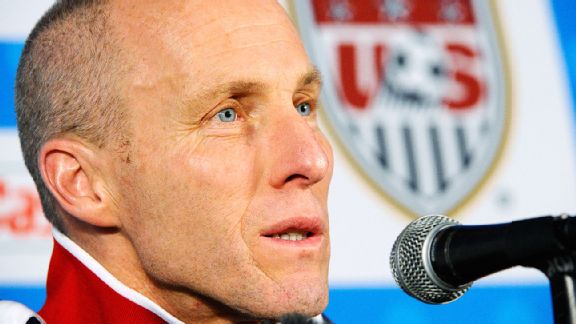 Kevork Djansezian/Getty ImagesBetween his stint as Egypt manager and becoming the head coach of Stabaek, Bob Bradley has been a trailblazer for American coaches.
Bob Bradley's appointment as manager of Norwegian side Stabaek was only a few hours old, yet he was already hard at work.

Bradley spent much of Jan. 3 meeting with the various coaches associated with the club. He planned to take in a training session of the club's under-19 team the next day. The rest of the weekend would be spent preparing for the first official day of training.

Perhaps that explains why Bradley seemed intent on downplaying his latest pioneering adventure, this time as the first American to be in charge of a top-flight club in Europe. Continue Reading...