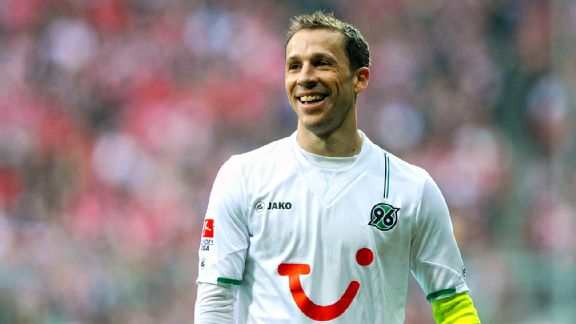 Christof Stache/AFP/Getty ImagesAfter battling chronic knee injuries, Steve Cherundolo is close to returning and hopes to help both his club team Hannover and his national team, the United States.
HANNOVER, Germany -- In January 1999, a young lad from the University of Portland arrived in Germany hoping to live out his dream as a professional footballer. The American headed to the region of Lower Saxony and found an opportunity in the area's capital of Hannover.

Franz Gerber, a former FC Bayern pro, had just taken the reins of then-third division side Hannover 96, the city's local club, when he stumbled on talented right-footer Steven Cherundolo. Hannover hadn't played in the German first division in 10 years but was ambitiously aiming for a return. Continue Reading...