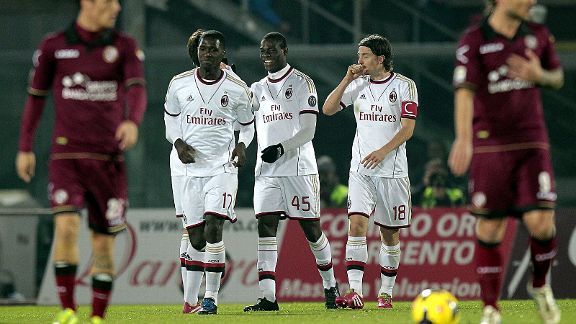 GettyImagesAC Milan's Mario Balotelli (centre) celebrates after scoring against Livorno.
Despite the mediocrity that surrounded him in Livorno on Saturday evening, Milan striker Mario Balotelli produced another sparkling performance to rescue a 2-2 draw. While he almost sealed all three points with an incredible effort late on, it wasn't to be for the Rossoneri who also lacked a little luck.

Prior to the game, the question was asked as to whether or not Balotelli could emerge as a leader of this Milan team moving forward. His recent troubles both on and off the pitch appeared to have destabilised him temporarily, but his displays in the last three games have proven just how talented he is, and can be. Continue Reading...