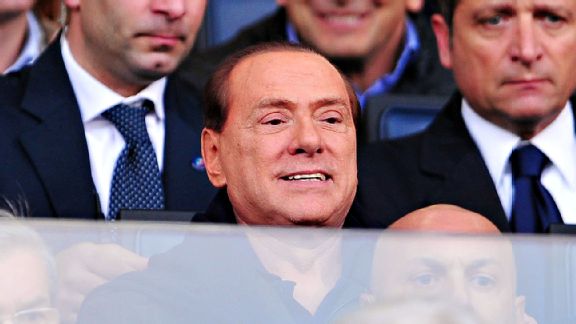 Giuseppe Cacace/AFP/Getty ImagesSilvio Berlusconi first became owner of AC Milan in 1986.
Back in December, Silvio Berlusconi was quizzed on Milan and was asked for his opinion on what had caused their struggles this season as they languished in the bottom half of Serie A. The former Italian PM responded by suggesting that when he is "not dealing with Milan, they go wrong".

Such is the connection between the owner and the club that he has cherished since 1986; that the players often reveal how his mere presence at the training ground ahead of vital games acts as a significant boost to morale. Continue Reading...